We are in the process of updating back end services on our websites. Please be patient during this time.
If any data is needed immediately, please contact web.master@coaps.fsu.edu.
Jacob Rettig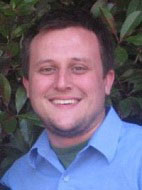 Programmer
This email address is being protected from spambots. You need JavaScript enabled to view it." ' + path + '\'' + prefix + ':' + addy41034 + '\'>'+addy_text41034+'<\/a>'; //-->
I was born in Rochester, MN and raised in Parkland, Florida (30 minutes north of Ft. Lauderdale). I received my B.S. in Computer Science in December 2007 and my M.S. in Computer Science in December 2009. My work at COAPS started with maintaining the web interfaces and databases for the SAMOS initiative and Data Management System under Shawn R. Smith. As a promotion to Graduate Research Assistant, my work also includes working on the Northern Gulf of Mexico Institute (NGI) project. My work in the NGI project includes maintaining a Data Management System similar to that of the SAMOS initiative, but rather than collecting observation data from research vessels NGI collects observation data from instrumented Air Force towers in the Gulf of Mexico.