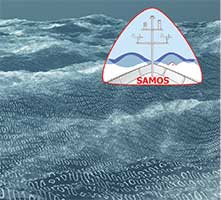 Making Use of a Sea of Data
While satellites orbit the earth monitoring cloud systems, winds, ocean currents, and ocean-atmospheric energy flows, research vessels are at sea observing our oceans - measuring wind, salinity, air and sea temperature, pressure, and rainfall. But what in the world do scientists do with all of these data? And how do they find what they need in the sea of information that has been collected over the years? Learn more >>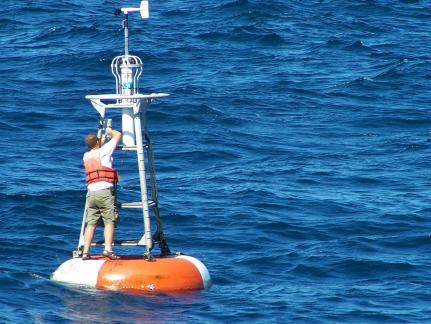 Marine Data Center Contributes to Updated Archive of Surface Marine Observations
The Marine Data Center at COAPS has contributed to the recently released version 3.0 of the International Comprehensive Ocean-Atmosphere Data Set (ICOADS), including a subset of high-quality research vessel observations from the SAMOS initiative. Learn more >>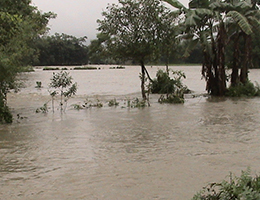 Defining the Onset and End of the Indian Summer Monsoon (ISM)
In a new paper, Ryne Noska (Grad Student, Meteorology) and Dr. Vasu Misra (Researcher/Assoc. Professor of Meteorology, FSU) propose a new, objective definition for ISM onset that is based on measurements of average rainfall across India. Learn more. >>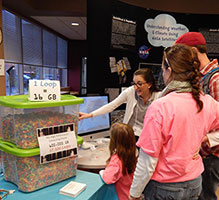 2016 COAPS Open House
Each February, COAPS invites the public to visit and learn at our annual open house. This year's event, which was attended by nearly 800 visitors, featured something for everyone... hands-on science fun, self-guided tours, and the chance to meet and interact with our scientists. Participants learned about rising seas, marine data, and how COAPS researchers are modelling the ocean and atmosphere.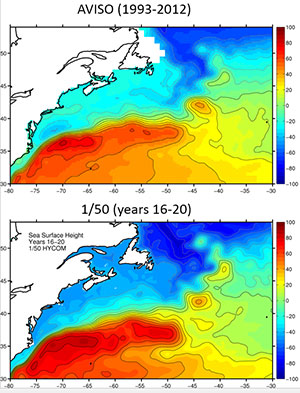 New Experiment Highlights the Role of Eddies in Setting Up the Energetic Western Boundary Circulation
Drs. Xiaobiao Xu and Eric Chassignet (COAPS Director) have performed a massive 20-year integration of the North and Equatorial Atlantic simulation. Key model outputs from the experiment will be available to general public through a new HYCOM server at COAPS/FSU.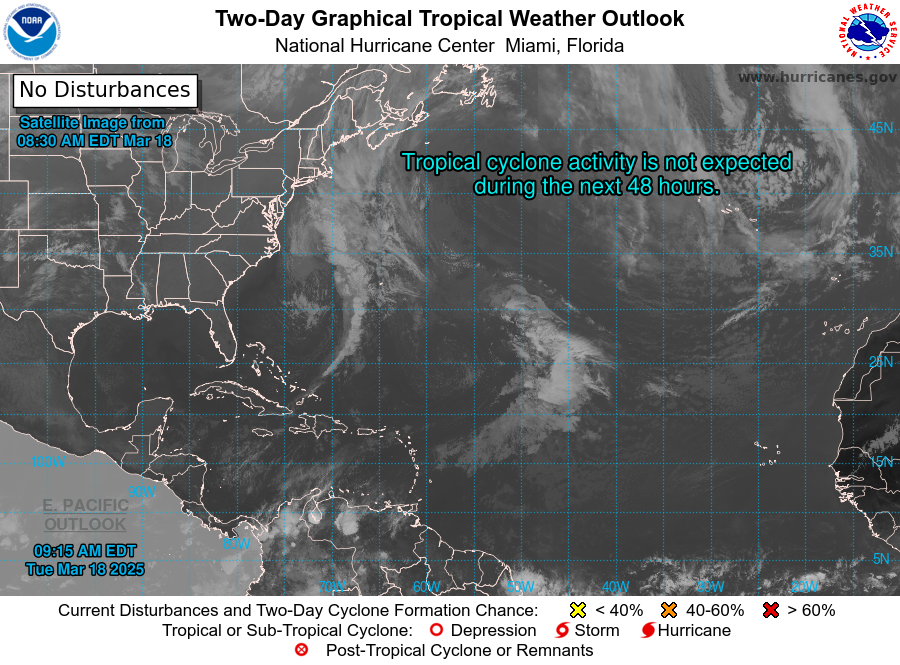 The Atlantic graphical tropical weather outlook is updated at approximately 2am, 8am, 2pm, and 8pm EDT from June 1 to November 30 by the National Hurricane Center.