A 300-Year Record of Marine Climate
Since the 1600s, mariners have measured ocean conditions as part of daily operations of merchant and naval vessels. New technology allows us to further measure environmental conditions near the ocean surface. This diverse mix of historical and modern marine measurements provides the basis of our understanding of climate over the world's oceans. Learn more >>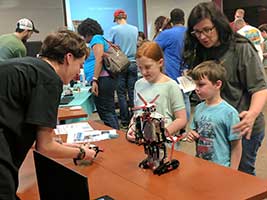 2017 COAPS Open House Attracts Science Enthusiasts of All Ages
Saturday, February 25 was a day filled with science! Visitors to this year's event had the chance to use an underwater ROV and a programmable robot, see how ocean drifters work, and learn how plankton do the strangest things. Learn more. >>
Experiment testing new drifter design underway in the Gulf of Mexico
Drifters deployed on January 24 are quickly making their way in the Gulf of Mexico. Release of the drifters is part of a research project to develop new technology for observing currents at the ocean surface. Learn more. >>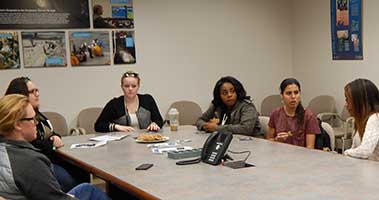 COAPS Committed to the success of Women in STEM
COAPS recently hosted members of FSU's Women in Math, Science, and Engineering (WIMSE) Program. The program is for students considering a career in the STEM fields. Learn more about WIMSE.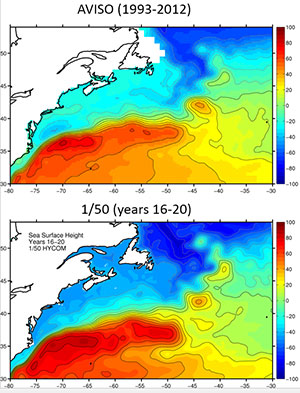 New Experiment Highlights the Role of Eddies in Setting Up the Energetic Western Boundary Circulation
Drs. Xiaobiao Xu and Eric Chassignet (COAPS Director) have performed a massive 20-year integration of the North and Equatorial Atlantic simulation. Key model outputs from the experiment will be available to general public through a new HYCOM server at COAPS/FSU.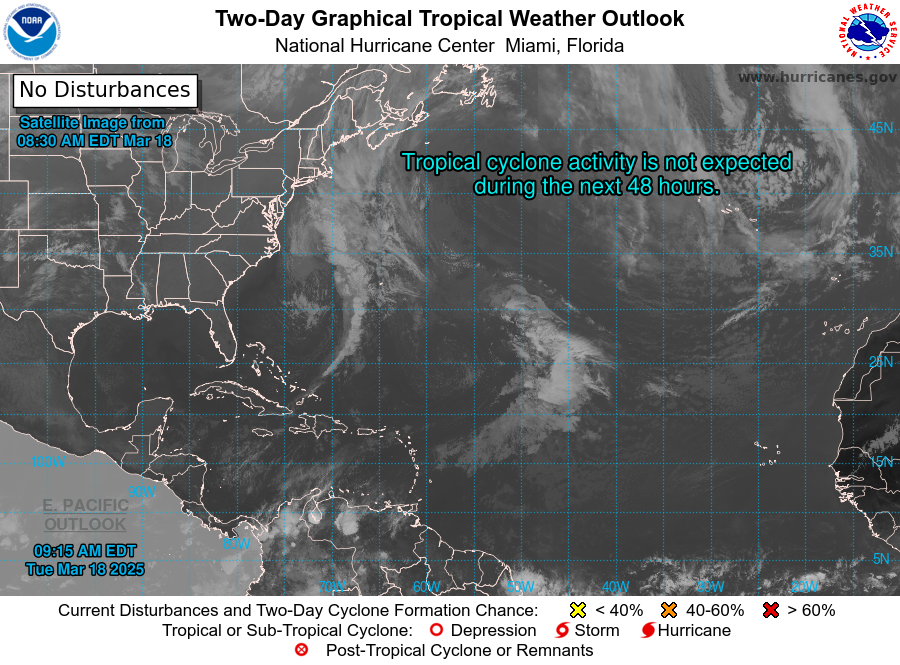 The Atlantic graphical tropical weather outlook is updated at approximately 2am, 8am, 2pm, and 8pm EDT from June 1 to November 30 by the National Hurricane Center.